This week, our #FlagelFriday Employee Spotlight introduces you to Shelby Kotecki, CPA, Tax Supervisor at FHF.  Shelby has been with the firm for one year.  Read on to learn more about Shelby and her interests…
Shelby Kotecki, CPA, Tax Supervisor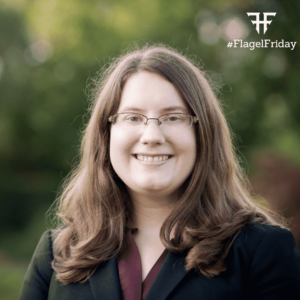 Education:  Wright State University, Bachelor of Science in Accounting
Favorite part about working at Flagel Huber Flagel: The ability to work with not only so many different kinds of clients, but in various industries, all while maintaining strong relationships with them. The FHF team is supportive, knowledgeable, and has made it a great firm to work and grow.
Area of expertise at Flagel. What do you help people to do? I provide tax services, including compliance, planning and consulting, for individuals, businesses and not-for-profit clients.
Favorite way to spend your time:  Reading, watching way too much Netflix, and traveling whenever I can. I'm also working on writing a book!
What is your personal/family life like?  A lot of my family lives in CA and MI, and my oldest niece is going to college this year.
Favorite movie/band/musician/TV Show?  Harry Potter, Friends and Maroon 5.
Any fun facts about you that you'd like to share?  I've been to both Alaska and Hawaii via cruises. On an excursion on the Alaska trip, our boat almost got overturned by a humpback whale that jumped out of the water.