This week, our Partner Spotlight introduces you to Kim Harvey, CPA.  Kim has been with Nolan Giere (before merger) for 32 years, and eight months with Flagel Huber Flagel.  Read on to learn more about Kim and her interests…
Kimberly A. Harvey, CPA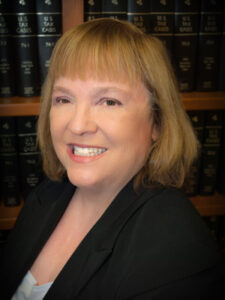 Partner

How long have you worked at the firm?  Eight months.

Educational Background:  Ohio University, BA Accounting and Capital University Law School, Master's in Taxation.
Tell me about your area of expertise at Flagel. What do you help people to do?  Tax and A&A Compliance, Tax Consulting, M&A Consulting.

What do you enjoy most about working at Flagel Huber Flagel?  The FHF Team has a broad base of talent that allows us to serve clients for their complete accounting and tax needs.

What is your personal/family life like?  Married 36 years to husband Paul.  One pet cat – Baylor.

What are your interests, hobbies, and/or how do you like to spend your time?  Love pets, family and traveling.

Any fun facts about you that you'd like to share?  Traveled to five continents.

Favorite movie/band/musician/TV show? Favorite Movie:  Music: Bands from the 80's.