This week, our #FlagelFriday Employee Spotlight introduces you to Matt Jones, CPA, Partner at FHF.  Matt has been with the firm for fourteen years!  Read on to learn more about Matt and his interests…
Matt Jones, CPA, Partner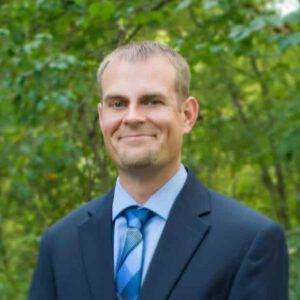 Education:  Bachelor's and Master's degrees in Accounting from Wright State University
Favorite part about working at Flagel Huber Flagel:  I enjoy the personal relationships I am able to build both internally with co-workers along with our clients.  I view accounting as much more than just the numbers.  The importance of those relationships was never more evident and important than in the last year with all of the challenges everyone has faced.
Area of expertise at Flagel. What do you help people to do?  I specialize primarily in family and closely held businesses.  By working with family-owned businesses, I'm able to advise and help clients in a variety of aspects of their business and personal lives, including bookkeeping, business tax, and personal tax planning and preparation.
Favorite way to spend your time:  My free time is primarily spent enjoying activities with my family including anything from my kids' school or sports, going to the park, or visiting a zoo or museum.  I also enjoy following local sports and getting in the occasional round of golf when time permits.
What is your personal/family life like?  My wife Ashley and I have two children (Ethan and Avery) with one more on the way.  We both grew up and still live in Arcanum.
Fun Fact:  We are accountants.  Fun isn't in our vocabulary…an interesting fact is that I worked as a butcher through college.
Favorite movie/band/musician/TV Show? Favorite Movies:  Rudy and The Sandlot.  Musician:  George Strait