This week, our #FlagelFriday Employee Spotlight introduces you to Matt Deitsch, CPA, Tax Manager at FHF.  Matt has been with the firm for five years!  Read on to learn more about Matt and his interests…
Matt Deitsch, CPA, Tax Manager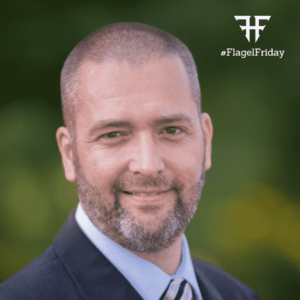 Education:  Miami University, Bachelor of Science in Business (Accounting & Finance), Miami University, Master of Accountancy
Favorite part about working at Flagel Huber Flagel:  The quality of people at the firm make the experience fun. The variety of clients helps keep the work from getting stale.
Area of expertise at Flagel. What do you help people to do?  Tax compliance and advisory services for businesses and individuals.
Favorite way to spend your time:  Soccer and hockey…enjoy attending FC Cincinnati and Cincinnati Cyclones games.  Anything that involves spending time with wife and kids – games, sporting events, zoo, walks, etc.
What is your personal/family life like?  My wife Kristin and I have two sons.
Fun Fact:  On our recent trip to the Black Hills in South Dakota, we hiked up to the top of Black Elk Peak (Harney Peak) – which is listed as the highest summit between the Rocky Mountains in the U.S., and the Pyrenees Mountains in France – in Custer State Park.
 Favorite movie/band/musician/TV Show? Movies:  Avengers/Marvel Movies; Tombstone – TV shows – Blindspot,  S.W.A.T.