Our Spotlight introduces you to Tracey Fisher, Administrative Assistant in the Dayton office.  Tracey has been with the firm since October 2022.  Read on to learn more about Tracey and her interests…
Tracey L. Fisher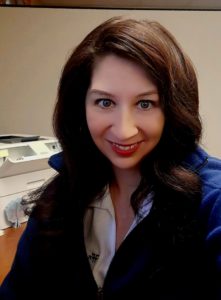 Administrative Assistant
How long have you worked at the firm?  Nine months.

Educational Background:  Bachelors of Science from Wright State University, Organizational Leadership.
Tell me about your area of expertise at Flagel. What do you help people to do? I assemble financial statements and assist with tax assembly.  I also assist as backup to the front desk.

What do you enjoy most about working at Flagel Huber Flagel? I enjoy the relationships I am able to build, both internally with co-workers and with our clients.  I also enjoy the work balance and culture here at Flagel, as well as the level of professionalism.
What is your personal/family life like? I've been married for two years and have a busy teenager.  We also have a cat named Mr. Squeaks.
What are your interests, hobbies, and/or how do you like to spend your time? I enjoy hiking, traveling and spending time with family and friends.  I'm also an avid reader.

Any fun facts about you that you'd like to share? I love the arts and theatre, and support our local arts community as often as I can.

Favorite movie/band/musician/TV show? Favorite Movie:  Music: I'm not much of a TV or movies person, but do enjoy a good novel.