This week, our Employee Spotlight introduces you to Paige Miracle.  Paige has been with the firm for seven months.  Read on to learn more about Paige and her interests…
Paige N. Miracle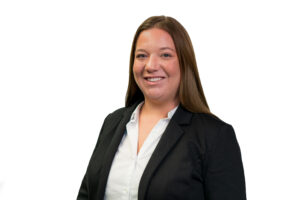 Staff Accountant

How long have you worked at the firm?  Seven months.

Educational Background: I received my Associate of Science in Business Administration Degree from Sinclair Community College, and I'm three classes away from receiving my Bachelor's in Accounting at Wright State University.

Tell me about your area of expertise at Flagel. What do you help people to do? I do tax work for individuals, partnerships, and businesses. I also do audit work for profit, not-for-profit, compilations, and employee benefit plan clients.

What do you enjoy most about working at Flagel Huber Flagel? I enjoy the environment most. People are always willing to help one another, and there's much opportunity for growth.

What is your personal/family life like? My boyfriend and I have been going strong for six years. We have one cat and one dog.

What are your interests, hobbies, and/or how do you like to spend your time?  I like to spend my time hanging out with friends, family, and my animals. My interests and hobbies include cooking, camping, and plants.

Any fun facts about you that you'd like to share? I make my own toxic free cleaning products and essentials. They're cheaper, natural, and better for the environment.

Favorite movie/band/musician/TV show? Favorite Movie: Sweet Home Alabama, Favorite TV Show: Ozark, The 100, Working Moms, Favorite Band: I love rock and pop bands