This week, our Employee Spotlight introduces you to Nick Stonebraker.  Nick has been with the firm for nine months.  Read on to learn more about Nick and his interests…
Nicholas D. Stonebraker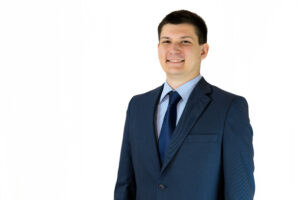 Small Business Accountant

How long have you worked at the firm?  Nine months.

Educational Background:  Bachelors of Science from Wright State University, Finance.

Tell me about your area of expertise at Flagel. What do you help people to do?  I work primarily for small business clients focusing on their bookkeeping and tax filings.

What do you enjoy most about working at Flagel Huber Flagel?  I enjoy the fantastic work environment.  Everyone is willing to help out.

What is your personal/family life like?  I just got engaged to my girlfriend Lillian.  We will be getting married next summer.

What are your interests, hobbies, and/or how do you like to spend your time?  I like to fish, golf, and woodwork when I have free time.

Any fun facts about you that you'd like to share?  Currently, I attend Purdue University pursuing a Masters in Accounting.

Favorite movie/band/musician/TV show?  Movie: Hoosiers, Band:  Three Days Grace, TV Show: The Office