This week, our #FlagelFriday Employee Spotlight introduces you to Mike Pabst, CPA, Tax Manager at FHF.  Mike has been with the firm for nine years (total)!  Read on to learn more about Mike and his interests…
Michael J. Pabst, CPA, Tax Manager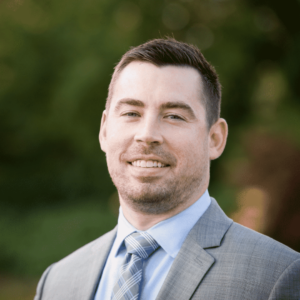 Education:  Wright State University, Bachelor of Science, Accounting & Finance
Favorite part about working at Flagel Huber Flagel: Flagel inspires leadership, encourages community involvement, and stimulates knowledge and continuous education.
Area of expertise at Flagel. What do you help people to do?  I provide businesses and individuals with tax, accounting, and advisory services.
Favorite way to spend your time:  Golf, kayaking, and home renovations.
What is your personal/family life like?  We're new residents of Springboro, OH.  My wife Ashley and I have two dogs; a Golden Retriever named Cora and an English Bulldog named Dottie.
Fun Fact: I am an only child.  I used to race BMX bikes for seven years in which I was ranked number one in points in the state of Ohio.
 Favorite movie/band/musician/TV Show? Lucky # Slevin; Game of Thrones