This week, our Employee Spotlight introduces you to Kevin Hagstrom, Partner at FHF.  Kevin has been with the firm for 21 years!  Read on to learn more about Kevin and his interests…
Kevin Hagstrom, Partner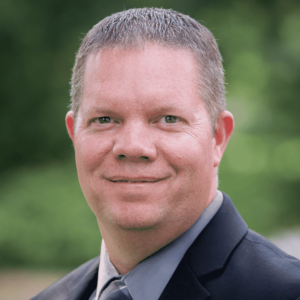 Education:  Wright State University, B.S. in Business, Master of Accountancy
Favorite part about working at Flagel Huber Flagel: My number one is helping clients with their financial and tax questions, and two is that I work with a great group of people – almost like an extended family.
Area of expertise at Flagel. What do you help people to do? Assurance and Advisory services, as well as tax work – A little bit of everything! I help clients understand their financial situation and tax returns.
Favorite way to spend your time:  I like to golf and watch sports.  I'm a big Ohio State fan!  I also like spending time with my sons' sporting activities.
What is your personal/family life like?   I have a wonderful wife of 18 years and three sons, so we keep very busy with youth soccer and basketball.
Any fun facts about you that you'd like to share?  I'm an Accountant, are we allowed to be fun? I like amusement parks and roller coasters.
Favorite movie/band/musician/TV Show?  No one favorite, but I do like Action and Christmas movies.  My favorite TV show is America's Funniest Home Videos