This week, our #FlagelFriday Employee Spotlight introduces you to Ken Hollinger, CPA, Supervisor at FHF.  Ken has been with the firm for twenty-one years!  Read on to learn more about Ken and his interests…
Ken Hollinger, CPA, Supervisor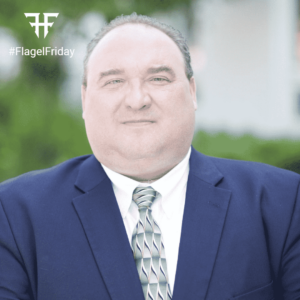 Education:  BS in Accounting from Wright State University
Favorite part about working at Flagel Huber Flagel:  I enjoy working with our clients who have an entrepreneurial mind set and a positive outlook on achieving their goals and dreams.
Area of expertise at Flagel. What do you help people to do?  My specialty is in taxation.  I help clients meet their tax filing responsibility while advising them on the most recent tax law changes and opportunities for reducing their taxes.
Favorite way to spend your time:  I like playing games with friends and family.  Everything from cards, tabletop games and RPG's are fun to play.  Although, I can be a little competitive!
What is your personal/family life like?  I have two sons and one wonderful daughter-in-law.  We spend a lot of time together and enjoy similar interests.
Fun Fact: I have two different colored eyes.
 Favorite movie/band/musician/TV Show? Movie – The Lord of the Rings Trilogy.  Band/Musician – Van Morrison.  TV Show – Any Star Trek, but Deep Space Nine is my favorite.