This week, our #FlagelFriday Employee Spotlight introduces you to Carol Tolson, Small Business Accountant at FHF.  Carol has been with the firm for 10 years!  Read on to learn more about Carol and her interests…
Carol Tolson, Small Business Accountant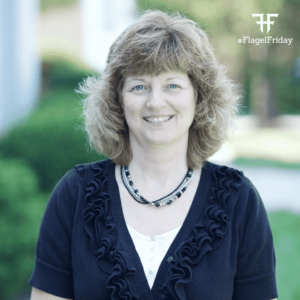 Favorite part about working at Flagel Huber Flagel: I enjoy the great group of co-workers here at FHF.  I also enjoy working with my small business clients.
Area of expertise at Flagel. What do you help people to do? I work with small businesses helping them with their bookkeeping, payroll reporting, sales tax reporting and any additional business-related reports they may need.
Favorite way to spend your time:  I love spending time with my family.  We are lucky enough to live close to each other.  I also enjoy the trips my husband and I get to take together.
What is your personal/family life like?   We just celebrated our granddaughter's 1st birthday.  It's hard to believe how fast this year has gone, and how much she has grown!
Favorite movie/band/musician/TV Show?  I like multiple genres of music, but country is my favorite.