This week, our Employee Spotlight introduces you to Ben Bechtel, Staff Accountant at FHF.  Ben has been with the firm for two years!  Read on to learn more about Ben and his interests…
Ben Bechtel, Staff Accountant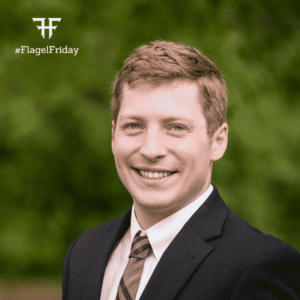 Education:  University of Alabama, Bachelor's Degree in Accounting & Finance
Favorite part about working at Flagel Huber Flagel:  I enjoy the friendly atmosphere of the office and positive energy of co-workers.
Area of expertise at Flagel. What do you help people to do?  I assist in the audit process and preparation of financial statements for numerous companies, both for-profit and not-for-profit.
Favorite way to spend your time:  I enjoy traveling, playing golf and spending time with friends. I also love following Alabama and Ohio State football.
What is your personal/family life like?   My parents live in Columbus, OH. My younger brother graduated from the University of Miami and currently works in Chicago. All four of us are accountants.
Any fun facts about you that you'd like to share?  I played rugby at the University of Alabama.
Favorite movie/band/musician/TV Show?  Tenet and all other Christopher Nolan films.