Legacy Christian Academy
Michelle Miller, Director of Operations for Legacy Christian Academy, has worked tirelessly, and with adapting levels of support from Flagel Huber Flagel (FHF), ensured the new school would both launch well and thrive.
Shifting Support Levels Based on Need
Legacy Christian Academy started in 1967, as part of Emmanuel Baptist Church, with just one kindergarten class. By 1983, the school hosted its first graduating class of seniors, and in 1993, the school became part of the Dayton Christian School (DCS) system. In 1999, when DCS purchased an incredible, historic property in Xenia, Ohio, Legacy Christian Academy moved to the campus of the former Ohio Soldiers' and Sailors' Orphanage.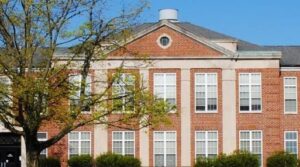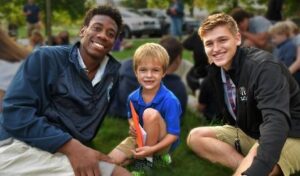 Legacy Christian Academy Main Campus and Students
In 2015, a group of parents and staff from the Xenia campus approached DCS with a proposal to launch a new independent school and purchase the property. Chris McCaskey, whose children were students at the time, shares, "We started by having a capital campaign to raise funds for the purchase of the property and to build an operating fund for the new school. Because of my experience at FHF with non-profits, I was also able to help in establishing the exempt status for the school and serve on its first Board of Directors."
In the beginning, McCaskey focused on the fundraising and the accounting, and Miller and team focused on everything else. Says Miller, "We were literally starting from scratch. We had to figure out everything – setting up cafeterias, making sure we had enough desks, figuring out HR policies, building a staff, building a website, deciding on tuition levels. It gave me so much confidence to know Chris was handling all the financial matters, so that I could focus on everything else."
FROM ACCOUNTING TO OVERSIGHT, AS NEEDED
Now in their 7th year of independent operation, the relationship between
FHF and Legacy has shifted. After the initial set up period passed,
Chris began training Michelle to take over the accounting
responsibilities for the school. By 2018, McCaskey did just that, turning
over daily accounting functions to Miller.
McCaskey says, "There are so many components to any start-up
organization. I am proud that FHF can shift our support based on what
is needed by our clients. For Legacy, we offered heavy support in the
beginning – fundraising, building financial policies, detailed monthly
accounting. Now we play more of an oversight role."
Miller knows Legacy is in great financial shape. She shares, "Chris
helped us set ourselves up for financial success. Our financial policies
are super sound. We don't budget with a gap. Our tuition covers all the
operating costs. It is so nice to do fundraising where we aren't trying to
cover debt. Because of Chris, we are in a much better position to focus
our fundraising on capital campaigns and endowments to ensure the
future of this incredible place."
Both McCaskey and Miller believe the school wouldn't be here today
without the other. McCaskey says of Miller, "She has been an
underlying, steady, consistent, always-there person. She has filled
roles from Librarian to Assistant Principal, to Operations Director. She
lives and breathes and loves this place."
Millers responds, "I would say the same thing back to Chris. Legacy
Christian Academy is a training ground to achieve our mission of
equipping leaders for Christ. We also get to be the custodians of a
wonderful historic property. Without Chris, I think we would have gone
the way of the wind, but today, we are thriving with over 500 students
and close to 70 staff."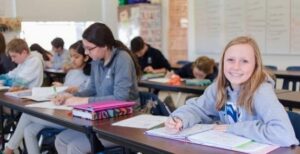 The roots of Legacy Christian Academy were planted in 1967 with just a single kindergarten class.
By 2015 a group of parents and leaders decided to launch a new independent school, buy the historic campus property, and help this special place thrive anew.
Michelle Miller, Director of Operations for Legacy Christian Academy and FHF worked together on capital campaigns, financial policies, and more to ensure the initial set up would enable the school to thrive for years to come.
Today, Legacy Christian Academy continues to thrive serving over 500 students with a staff of 70.
Starting a non-profit?
FHF's Chris McCaskey says, "Give us a call.
We'd love to talk about how we might be able to help." 
Dayton Office
937.299.3400
Cincinnati Office
513.774.0300
Troy Office
937.339.3118