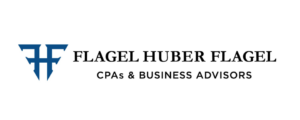 Clients, Friends, Business Associates:
Established almost 90 years ago, FHF has built a reputation for being a CPA firm with strong values and corporate culture.  We take pride in our long-standing relationships with clients and our support of local businesses spans multiple generations of business owners.  We apply similar thinking when it comes to our employees.
We treat employees like family and because of that, several employees choose to stay with FHF for many years. Our offices are filled with employees who choose to make working at FHF a lifelong career because of our family-focused philosophy.  We often have the pleasure to see retired partners in our hallways who come back to visit and even help out with client work.
Our long history has provided a solid foundation for our firm to evolve and grow and continue to build lifelong prosperity for our clients and our employees.  If you have a minute, read more about our history here (https://fhf-cpa.com/flagel-huber-flagel-history/ )
Thank you for your continued trust in Flagel Huber Flagel,

Randall S. Kuvin | Managing Partner | Flagel Huber Flagel
9135 Governors Way, Cincinnati, OH  45249 | 513.774.0300
3400 South Dixie Dr, Dayton, OH 45439 | 937.299.3400
206 W. Main St., Troy, OH  45373 | 937.339.3118